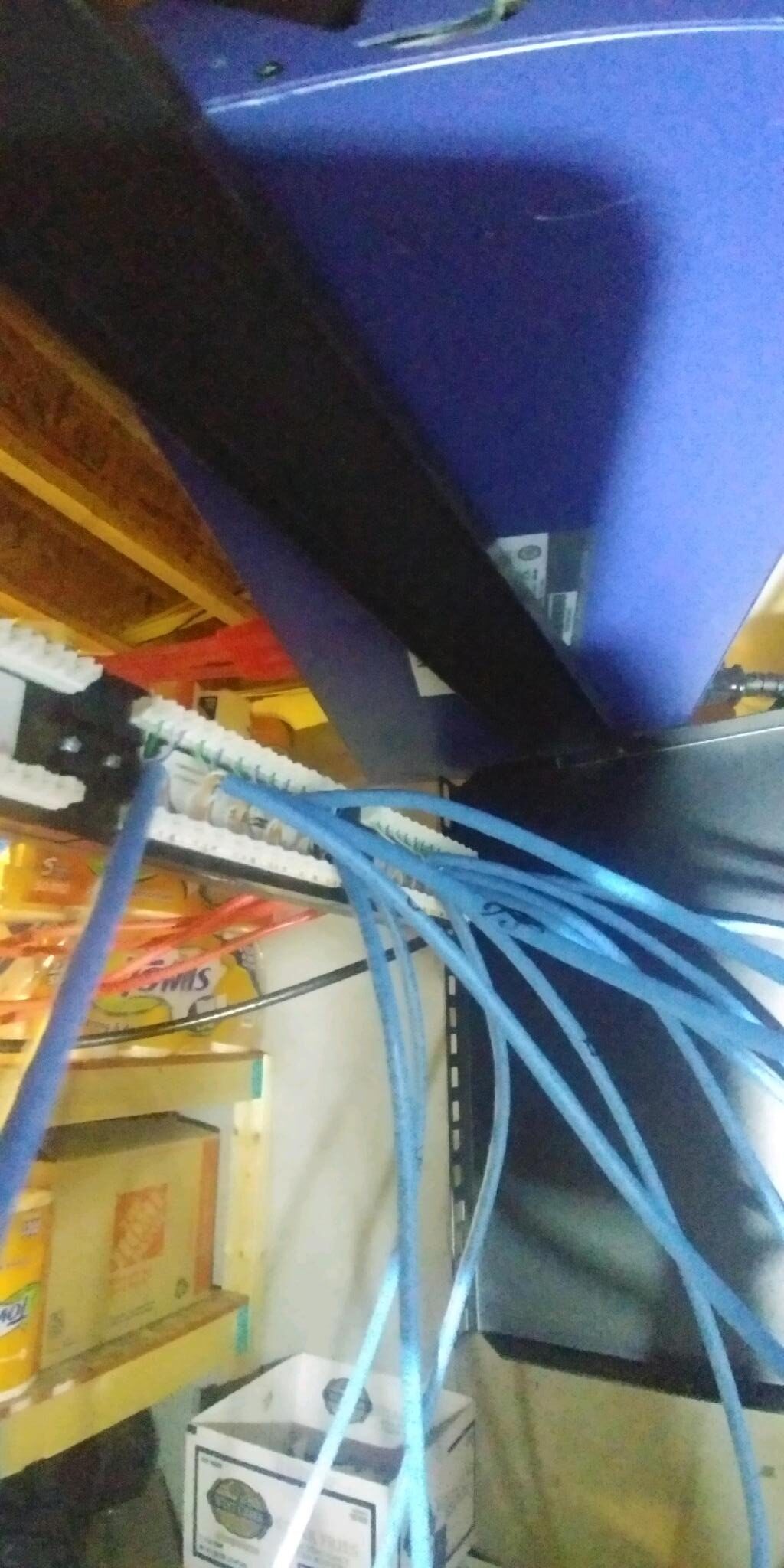 We just finished up a job last week running network cable and terminating at wall outlets and a patch panel. Our handyman Belleville IL can help you run network cable throughout your home or office building for a reasonable price. We test every connection to make sure that the wiring is correct.
This was a tough project due to the complexity of the walls and existing electric that was taking up a considerable amount of space. We properly spaced the wire and made sure to maintain a good distance from any electrical interference.
​
Why should you consider having network lines ran instead of just utilizing Wi-Fi? You can obtain faster speeds through a hardwired connection to your workstation. The connection is also great for maintaining better up time with less dropped connections due to poor Wi-Fi strength.
We can also help to utilize these hardwired network outlets to add Wi-Fi access points so that in case you have guests, each area of your home or office will have a strong Wi-Fi signal strength.
Our handyman Belleville IL can help with many different types of projects. We have many areas that we specialize in where we can bring in help for specific tasks. We have a handyman that specializes in running network cable and setting up in-home and office networks.
If you are looking for a bid on network cable runs and patch panel installations, fill out our form on our home page at Metro East Home Repair so that we can have someone come out and check out your project!