Metro East Home Repair offers full-service home remodeling and construction. All of your commercial and residential repair needs can be met by us. Our handyman Belleville IL can come to your home and provide a free estimate for your project. Help is available for a reasonable price!  Those house projects that have been piling up, and we are here to help. One of our customers gave us a list with seven items he wanted to complete. We made detailed notes and measured the items and were able to provide estimates for each task. This allowed us to work at our own pace.  This also allows you to decide what items you would like us to complete first, so we can spread out the cost. 
Contact us to schedule an appointment for us to visit and inspect your list of projects. We understand how stressful it can be to let repairs go unchecked. In some cases, they can become more serious and lead to other problems. It's convenient to have a handyman Belleville IL available to help you tackle these issues in the right order. In an effort to resolve these problems before they become major issues, we would be happy to include you on our list of regular customers. After the work has been completed, we will schedule a follow-up appointment to check that all issues are resolved. If not, we will fix the problem as soon as possible. We strive to please our clients and ensure they continue to use our services for years to come.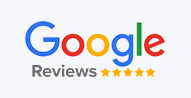 Priscilla Black
2022-01-23
They gave me the best bid for replacing my deck and they got it done without any problem.
I recommend calling them for any work you need done to your house. They are great at remodeling work.
Virginia Fuller
2022-01-22
Affordable prices and they do a good job.
I wanted someone to replace my bathtub and shower and they did it pretty quickly.
Great service and quick responsiveness.
I had water damage and they came and fixed the leak and fixed the drywall.
Michele Morgan
2022-01-17
They showed up and replaced my water heater within a day or so of me calling. Will use them again.
Had foundation issues with the addition on my house. Metro east home repair gave me a reasonable quote and removed the old foundation that was not built to code. They poured new footings beneath the frost line and insulated underneath the floor of the addition and along the sides of the foundation on the interior. Great work reasonably priced and local.
We have partnered with another local company in the area to help with the call volume and to filter out all of the spam. We appreciate your patience with our new call center!
Plumber belleville il Expert services
Metro East Home Repair can assist you with your plumbing needs.  Some of the services that we regularly perform include but are not limited to, Toilet repair, Toilet Replacement, garbage disposal repair, garbage disposal replacement, leaky faucets, leaky pipes, basic drain cleaning, etc.  If there are larger jobs like replacing drains or replacing pipes throughout the house, we have connections with a licensed plumber who can assist with your plumber Belleville IL needs.  Bathroom remodels can be pretty expensive depending on the materials used in the install.  We suggest doing some basic cost assessment by going to your local home remodeling store to price out the items you want to have in your bathroom.  Some things to consider are the price of bathtubs, showers, vanities, or even the price of tile and toilets.  Material prices have increased significantly since the pandemic began, so it is important that we explain to our customers that most jobs done by our plumber belleville il are going to be more expensive than they were a year ago.   Our plumber Belleville IL can help you with setting your new toilets and disposing of the old ones if you decide you are just looking to have new toilets in your home.  Sometimes just a simple toilet replacement can make the difference in the look and feel of your bathroom.  Basic plumbing work usually does not require pulling permits, but if there is a large job that does require pulling permits, we will work with you on the logistics!
See this before picture of a bathroom that was incredibly outdated and drastically in need of renovation by our handyman Belleville IL!  We completely removed this existing bathroom in order to start over fresh so that we could ensure that everything we installed was new and in perfect shape.  Many of you are probably asking, "Is that a pink toilet?"  Yes, yes it is a pink toilet, and I am somewhat disappointed that I did not keep it for a lawn ornament.  This bathroom was original to this old home, and we were able to tear it down and completely start fresh.  
After a complete demolition and reconstruction job by our handyman on this bathroom, we were able to close out this project feeling satisfied with the work done.  A new bathroom is a big job to tackle, and we are confident that our contractors can design and build for you something that will bring you satisfaction!   Our handyman services Belleville IL can help with any remodeling project.  Don't stress over thinking about the little details, let us come in and work with you to create your dream bathroom from scratch! 
I have seen some good flooring work, but I have seen many more instances where corners were cut, and quality was lacking in a flooring job.  Our handyman Belleville IL experts can install many different types and variants of flooring products.  One of my personal favorites to install is tile, like you can see in the bathroom remodel above.  When a subfloor is concrete I just love laying tile right over it.  Tile is long lasting and it cleans up real well whenever spills or messes are made.  Another product I enjoy putting down is floating floors. 
     What is a floating floor?  That is a great question!  A floating floor is exactly how it is described in its name.  You do not adhere the flooring material to the subfloor.  The flooring material (often laminate flooring) is assembled atop a moisture barrier or pad so that it can shift over time during different seasons.  Our handyman Belleville IL  flooring contractors can install this floating floor for you so that it will last for years without needing any maintenance depending on the quality of the flooring material used.  Floating floors can be installed in any location, and they are often used to cover up subflooring that may or may not look the greatest.  I can't tell you how many times I have seen people cover up old hardwood flooring simply because they didn't want to pay to have it refinished.  I understand, that kind of work is labor intensive, and the floating floor option can be much less expensive!  Below is a perfect example of a floating floor install over the top of hardwood.
This room obviously needed some work.  The subfloor as seen in this picture is a hardwood material that over time deteriorated and was not well maintained.  Instead of refinishing the hardwood flooring, the customer chose to cover it with a floating floor in order to avoid the cost of refinishing.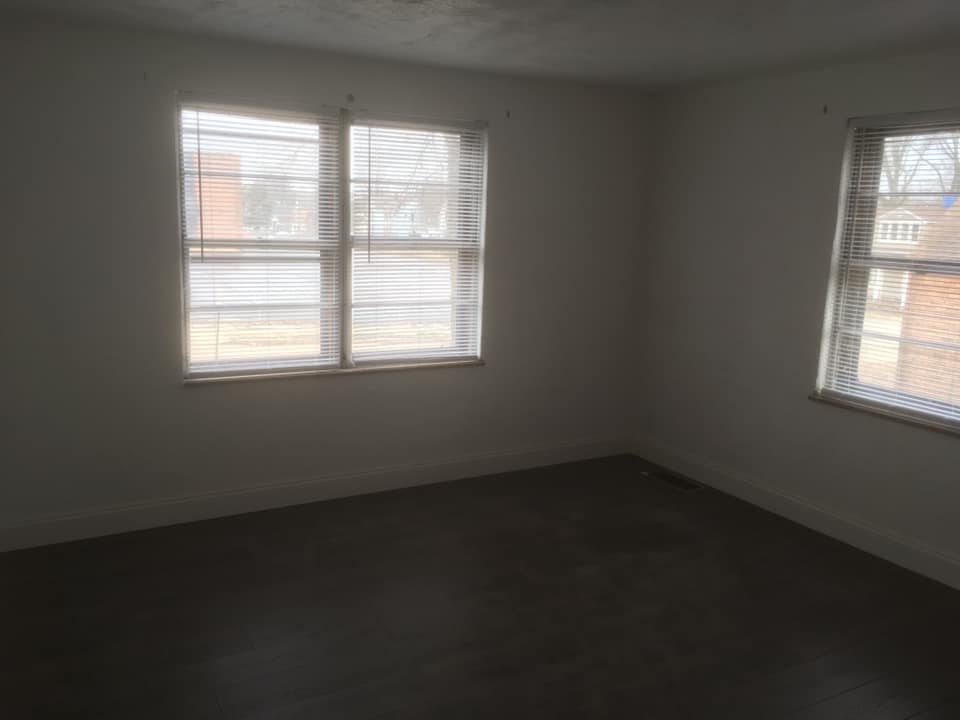 After quite a bit of remodeling in this picture, we were able to refinish the walls and fix the windows here in this picture.  We installed a floating floor over the top of the hardwood and put fresh
paint
on the walls.  The flooring choice was a decent laminate flooring chosen by the customer.  It is amazing how quickly a room can come together isn't it?
basement finishing st louis projects
 Do you have an unfinished basement in the St. Louis Metro East Area?  Have you been thinking to yourself, "Gosh, I wish we could have our basement finished!"  Well you have come to the right place.  We absolutely love to finish basements.  The picture you see above is of course the finished product of a much needed basement remodel.  Our basement finishing St Louis team can come out and take measurements to finish your basement.  Maybe your current basement is outdated and in much need of restoration, well we can come and remove the old and install the new!  We have spent years perfecting our skills at removing the old outdated material and installing a more modern look.  You will likely see on our basement finishing St Louis page many pictures showing old wood panel basements being torn out and rebuilt into modern drywall construction basements.  Stop living in the past, and upgrade to the future!  
Some local county codes require permits and licensed contractors to do some of the electrical and plumbing, but we can work with that and get everything squared away.  A finished basement will add so much more square footage to your livable space, and it will greatly increase your home's value.  Consider a basement finishing St Louis job to be an investment in your future.  One day if you choose to sell your home, you will be glad that you can now market that square footage as livable space!  Our contractors can almost do this work with their eyes closed!  Well, we promise they will keep them open, when they are using dangerous tools!  That makes it so helpful to know that your basement remodeling St Louis contractor is insured for his safety and for yours!  Just imagine all of the decorating you are going to be doing once the project is complete!  We work quickly and effectively at finishing basements not just for your sake, but for our own!  We have many jobs to get after, and we want to ensure that we can do the best quality work out there on the market! 
basement remodeling st louis Experts
Welcome to the home of your very own personal handyman St Louis!  We operate in the greater St. Louis area to help provide homeowners with professional handyman services and home repair.  We specialize in basement remodeling St Louis services.  We are a professional and insured handyman company looking to help you with your project lists for your home.  Be sure to check out all of our completed projects for our customers.  We have a professional handyman St Louis for different areas of expertise who can help you with special custom projects.  
Our drywall contractors st louis mo can help you repair or finish any kind of drywall project that you may have in your home.  Do you have flooring handyman work that you need completed?  Look no further, we can assist you with your flooring project!  Are you looking to have your basement finished or remodeled?  Our basement remodeling St Louis handyman can assist you with all of your basement finishing needs!  Do you have any electrical work that needs to be completed?  Our handyman belleville il can assist you with your basic electrical fixes, and if the job requires a licensed electrician, we have connections with good reputable contractors!  Maybe you need some basic plumbing work or you need a garbage disposal or water heater fixed/replaced.  Our plumber belleville il can assist you with these jobs.  If there is a plumbing job that requires a licensed plumber, we can have our friends in the business help out on the big jobs.  If you have any concrete work such as concrete resurfacing.  We can connect you with our concrete resurfacing contractors.  
     Believe me when I say, Handymen are a dime a dozen in this area.  I have personally witnessed many homeowners who are unsatisfied with the product that they get from the handyman they chose to work with.  We have a SATISFACTION GUARANTEED policy!  If you are unhappy with the finished product, let us know, and we will be sure to make any corrections necessary to satisfy your needs! 
Available for 24/7
Emergency Service
We can come out and give you an estimate on your plumbing project.  We specialize in water heater repair and installation.
We know you have been wanting to finish the basement in your home for years, but where do you start?  Give us a call and we can come out and give you a great esimate for free.
We can help with all of your drywall needs.  We can hang drywall, tape, and finish the drywall in whatever way you choose.
Do you have an old home with a outdated basement plan?  Let us come in and give you a free quote to remodel your basement today!
Are you frequently working from home now?  Why not install a proper home network to increase your internet speeds and help to make it more reliable.  Call for a free estimate.
foundation repair st louis
Are you looking to have your foundation repaired?  Give us a call and we can come out and assess the situation!
You are now at the home of your handyman! We provide professional handyman services to homeowners in the Greater St. Louis region. We are specialists in basement remodeling St Louis services along with many other specialties. We are an insured and a professional handyman company that can help you with all your home projects. Check out our completed projects listed above, and be sure to check out all of our five star reviews from some of our past customers. We can help you organize your project list and identify the items that need to have a higher priority due to safety related reasons.  Our team of experts can help bring the right people in on the job so that we can have it completed in a short amount of time.  A professional handyman Saint Louis is available to assist you with any custom-made projects.
drywall contractors st louis mo
Metro East Home Repair can help you with any drywall job out there.  Our drywall contractors St Louis MO can do everything from hanging drywall, drywall repair St Louis, drywall finishing and texturing, and we can even take care of large scale paint jobs!  Drywall can be tough to install and finish.  
If you have ever done this, you know that it can take a while to get everything looking just right!  Many contractors out there specialize in just finishing drywall because it is almost like an art.  It is called by many, "Taping and Mudding" by those in the trade.  It is messy work, and if not done right can look absolutely terrible.  So whether you have a small project or a big project, reach out to your local drywall contractors St Louis MO so we can help give you a bid for your job!
     The first step in drywall work is to hang the drywall sheets.  Sure, attaching drywall to your walls is the easy part.  Attaching drywall to the ceiling however is a pain in the rear.  Each sheet of drywall is 4'x8′ and weighs over 50 pounds.  
Imagine trying to hold a sheet of drywall in the air long enough to secure it with enough screws to keep it from falling.  Believe me, it is incredibly hard to do!  Thankfully we have tools for these kinds of jobs!
Our drywall contractors St Louis MO can repair or complete any type of drywall job you might have in your house.  Are you looking for flooring handyman services?  We can help you with your next flooring project.  Do you want to remodel or finish your basement?  The basement remodeling St Louis handyman is here to help you with any basement finishing issues.  Are you in need of electrical work?  We can help you with basic electrical repairs and we also have contacts with reputable electricians if your job requires one.  Perhaps you require basic plumbing work, or a water heater or garbage disposal repaired/replaced.  These jobs can be handled by our plumber Belleville IL.  We can refer our friends to help you with big plumbing jobs that require a licensed plumber.  Concrete resurfacing is something you might need to do.  Our concrete resurfacing contractors can be connected to you.
Quick Service On Emergency Call - 24/7
If you need emergency services please give us a call and we will work on getting one of our technicians out to your location.
THANKS FOR CALLING OUR HANDYMAN SERVICES IN BELLEVILLE IL
     Metro East Home Repair is based on the Illinois side of the river.  We can travel to most locations in the St. Louis Metro East area, so please give us a call if you need a quote for a project you have in mind!  If you are in need of a plumber and you live in Edwardsville IL, be sure to call our plumber Edwardsville IL so he can come out and help you with your plumbing needs.  We look forward to working with you on your project ideas.  We know how important it is to work with skilled craftsman and we can help you with anything you have in mind.  If you happen to live in San Jose, you should check out our friends at kitchen remodel San Jose for a free estimate.  We have experts in many areas of home repair and remodeling so it will be a pleasure to help tackle your "to do list" as soon as possible!
Trusted Partners:  Ace Locksmith Glendale | locksmith glendale